World of finances and investments can be complicated. Assessment of the risk inherent in investment products is many times a difficult task, which can affect the wellbeing of one's portfolio. At the same time, we recognize that everyone's financial journey is different and each investor has its own money philosophies and values attached to their wealth and financial lives. We leverage our vast experience, expertise, and knowledge for a client-centric, holistic approach to financial guidance that reflects priorities, values, and life circumstances. As professionals, we have an ethical obligation to act in your best interest when providing financial and investment services and to help you create the best path in turning financial dreams into realities. Enjoy your Journey, not just Destination! While building long term relationships with our clients, we believe in promoting financial literacy, which helps them make sound financial decisions.It's equally important to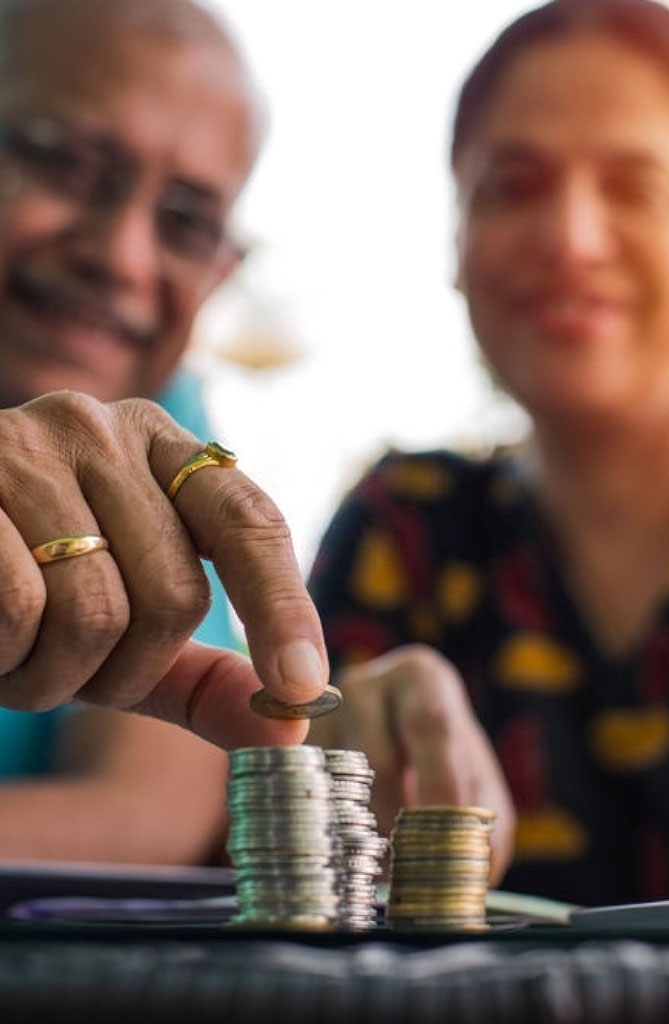 ASSESS
We begin by listening to you. We learn about your objectives, your perspective on risk, your expectations, your liquidity need for short term & long term, and your money philosophies. It involves an exercise
Where the client enrolls us to conduct entire Financial Life Planning, we will go further to understand more about each and every financial goal, for which you have been investing and saving, lifestyle, career, passions, ambitions, hobbies, etc.
The assessment also involves conducting Risk profiling to determine the optimal level of risk you are willing to take after taking into account the risk required to be taken, your own risk capacity, and your tolerance to risk.
CREATE
Next step is to create a blueprint basis our discussion and understanding you 
These involve the below steps: –
Assist in finalizing your critical and ambitious financial goals
Assess your current financial situation – income, expenses, current wealth situation.
Assess your current cash flows & networth
Prepare and make recommendations on various aspects of your financial requirements – Goal Planning, Investment Planning, Retirement Planning, Contingency Fund, Risk Management, Insurance Planning, Liability Management, Tax Efficiency Review, Estate Planning, etc
Involves evaluation of your current Investment Portfolio and suggest recommendations for re-balancing, if required, to align it to achieve your goals, suit your risk profile, meet your liquidity needs, tax efficiency while re-balancing, etc
Build appropriate asset allocation based on your risk profile, which will be a model to identify investment products and create your portfolio.
IMPLEMENT
Once you have approved the plan, we put it into action by choosing investment vehicle types and services uniquely suited to your needs, goals and risk tolerance. We craft your portfolio carefully, making the most of the choices available to serve your precise situation. For execution, we have adopted the latest technology in-order to transact your approved investment plan in a seamless manner and providing you convenience, security of your funds and transparency.
REVIEW
"The only constant in life is change"-Heraclitus. Changes in your world could mean your plan is outdated or no longer aligned with your goals. We constantly review your financial health, progress of your goal achievements, performance of your investment portfolio, and ensure timely alignment of your plan to the change in your world. Any changes or alignment will be suggested keeping in mind the cost of change in your portfolio (transaction cost, taxation, low churning, etc)
RESEARCH PROCESS
Investment Products identified are based on thorough Research and Due Diligence, which are based upon 6 P's Model:
PEOPLE
Assess the Asset Management Company Parentage, quality and consistency of Portfolio Managers
PORTFOLIO
Portfolio construct quality, churning ratio, expense ratio, flexibility
PROCESS
Assess the processes of Fund house for portfolio management and compliance to them by the Portfolio Managers
PERFORMANCE
Analyse the performance and consistency of performance over a longer period of time
PERSISTENCY
Persistency of quality, process, Portfolio Manager tenure, performance during peaks and troughs
PROBABILITY(Risk)
Good performance can still come with high risk. Assessing the performers with favorable risk-adjusted returns